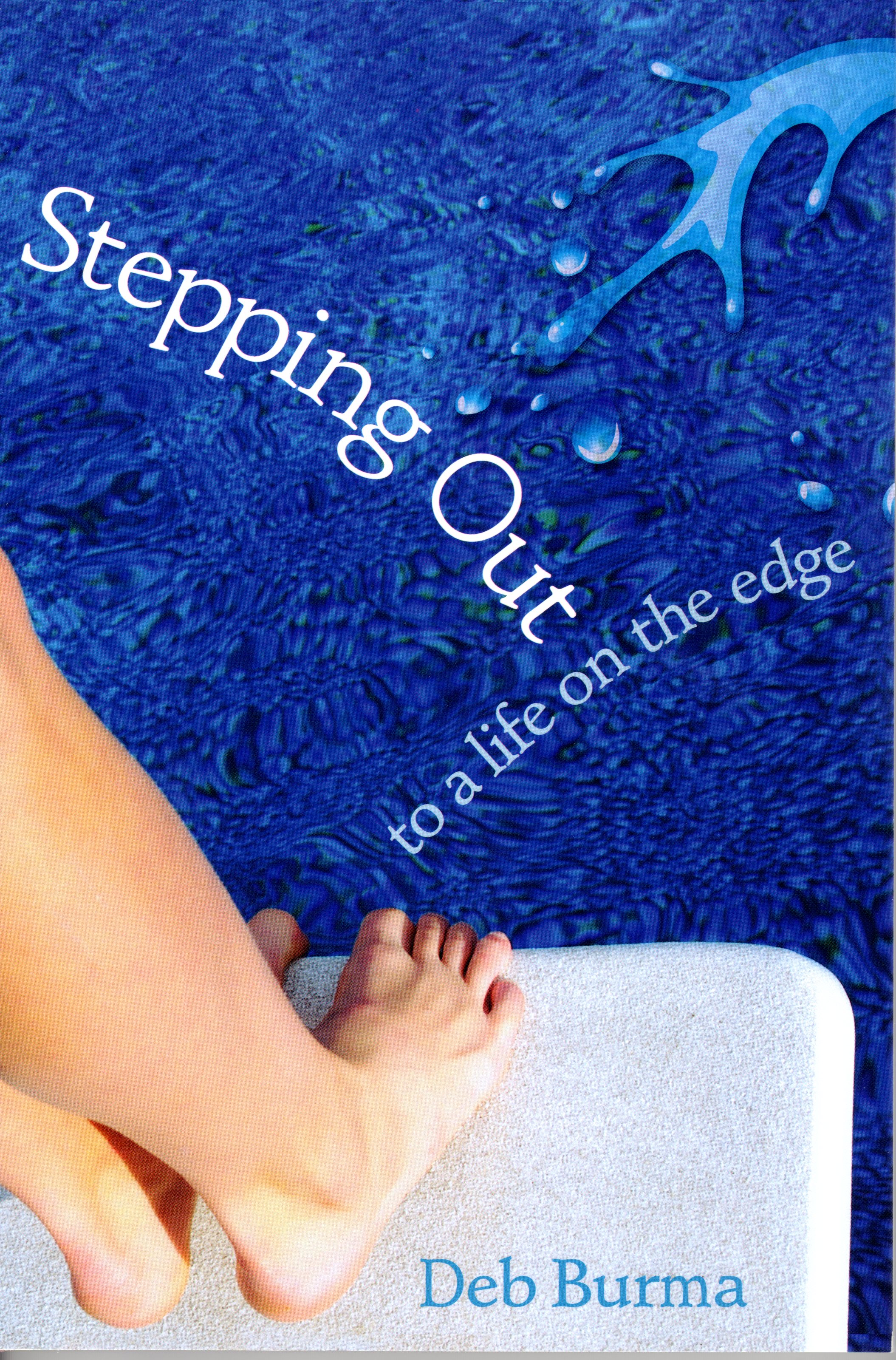 Do you tend to live safe in your comfort zone?
Or do you live a life on the edge?
That is the question author Deb Burma asks in her book, Stepping Out to a Life On the Edge.
Deb begins the book by admitting her own fears, especially the fear of diving boards! When she was taking swimming lessons as a kid her instructor told her to jump off the diving board into the deep end. Deb was afraid but jumped anyway. Once in the water she really panicked and her flailing limbs prevented her from bobbing to the surface. The swimming instructor had to jump in and save her. Ever since then Deb has been afraid of diving boards. Sometimes she gets to the edge, but…
Well, I let you read the book to see if she has been able to overcome her fear and jump.
Deb also realized that fear sometimes prevents her from taking a leap of faith in other areas of her life. When God asks her to take a step of faith, she is sometimes afraid to step off the edge, but reminds herself that God is always there to catch her.
Throughout the book Deb encourages all of us to take that step of faith–to step out on the edge–out of our comfort zone.
Each of the twelve chapters encourages readers to take that step in different area of their lives. The chapters include:
Stepping Out of My Past to a Life Lived Fully in the Present
Stepping Out of My Need to Please to a Life Lived for an Audience of One
Steeping Out of My Hurried Lifestyle to a Life of Balance and Rest
Stepping Out of My Comfort Zone to a Life Filled with New Opportunities
One of my favorite chapters is "Stepping Out of my Insecurity to a Life of Confidence in Christ." Here Deb reminds us that Satan always tries to get us to focus on what we are lacking and how we are completely insufficient. But then Jesus steps in and reminds us that He is sufficient. 2 Corinthians 3:45 says,
Such is the confidence that we have through Christ toward God. Not that we are sufficient in ourselves to claim anything as coming from us, but our sufficiency is from God.
Deb says,
"Remember this: He gives you exactly what you need to complete exactly the tasks He has in mind for you."
In Stepping Out Deb shares her own struggles but then shares how Jesus steps in to overcome each struggle. She shares stories from her own life and from the lives of others who have learned to live a life on the edge. Each chapter includes reflection questions.
Stepping Out would be a great summer read or tool for a fall Bible study.
Find out more about Deb Burma here.