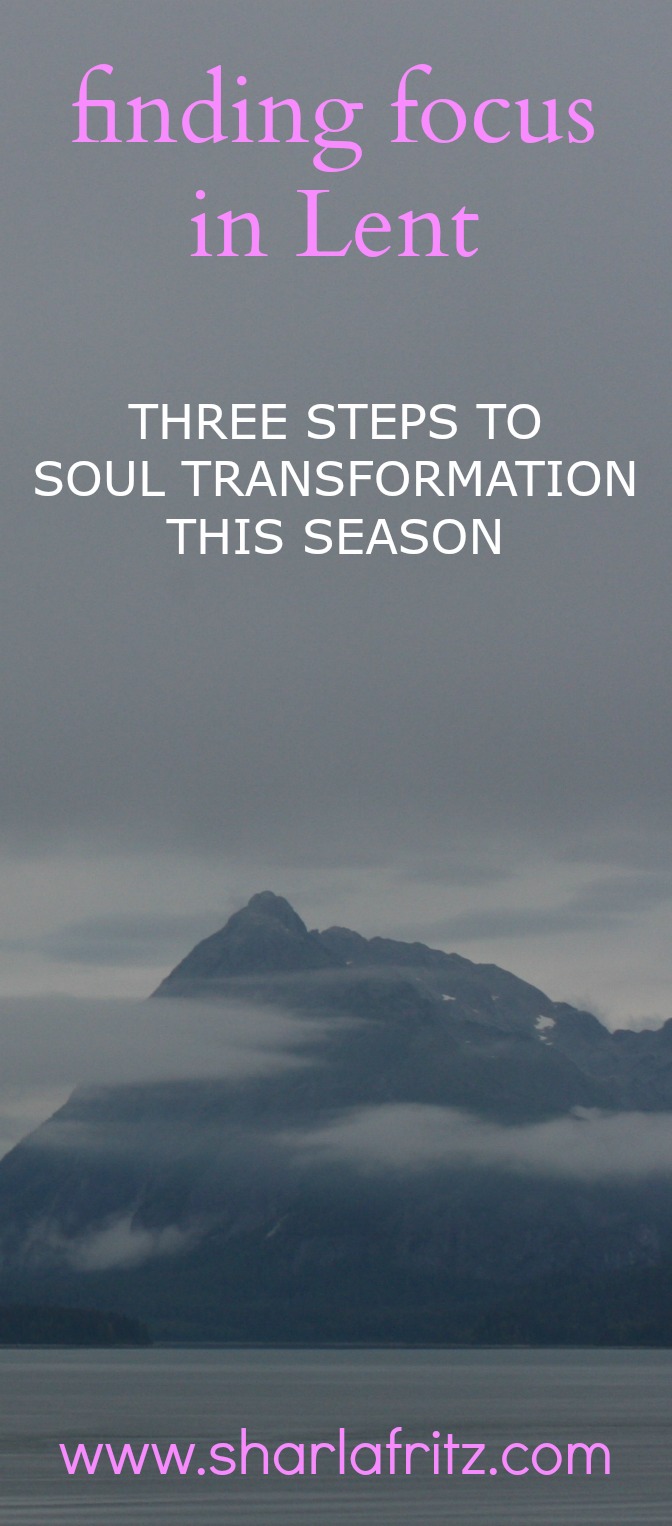 I'm on a quest to find more focus in my life. To zero in on the important and to ignore the rest.
To help me in this quest I am going to observe the holy Lenten season. Lent is the period of forty days leading up to Easter (Sundays are not included in the count.) It is a period of focusing on Christ and His enormous sacrifice and boundless love for us. During this time we can abandon the frivolous and concentrate on the eternal. It can be a season of transformation as we pull our chair closer to hear God's words to us.
Three tools I am going to use to concentrate on the spiritual during this time are:
Fasting. The whole idea of forty days of Lent may have been inspired by Jesus' forty-day fast before He began His earthly ministry. But please don't try this at home. Fasting as a spiritual discipline can have life-changing effects, but forty days is extreme. Try fasting one day a week during this season of Lent. Or give up a favorite food or activity for forty days. In the past I have abstained from chocolate, ice cream, TV watching and shopping. When I do this kind of focused fast I am reminded of Jesus' sacrifice every time I deny myself a simple pleasure.
Bible study. Lean in to hear God speak by spending more time in His Word during the next forty days. There are many ways to do this. My Bible studies Soul Spa, Divine Design and Bless These Lips are designed to be completed in 40 days. This year I am leading a journey through practicing Spiritual Disciplines. My daughter and her husband have written a family Lenten devotional. Author Margaret Feinberg is inviting people to join her in reading the book of John this Lent.
I have been praying about how God would like me to spend time in His Word these 40 days. Continuing with my 2015 theme of focus, I have decided to concentrate on one book of the Bible. Philippians seems the perfect book as it talks about Christ's sacrifice and becoming more like Him. I am going to prayerfully read this book every day of Lent asking God to change me through His Word.
Focus on Christ. Fasting and Bible study can become merely rituals of Lent. If we're not concentrating on Christ, they are only outward habits that will not transform our souls. But if I recall Jesus' sacrifice when I turn down that piece of three-layer chocolate cake, my heart can be content with God's presence. If I listen for the Holy Spirit's voice as I read the Word, He can satisfy my soul.
Jesus is ready to bless you with joy, love, and transforming grace. Receive His blessings. Look for Him in the ordinary moments of this Lenten season. Hear His voice speak His care for you in His Word.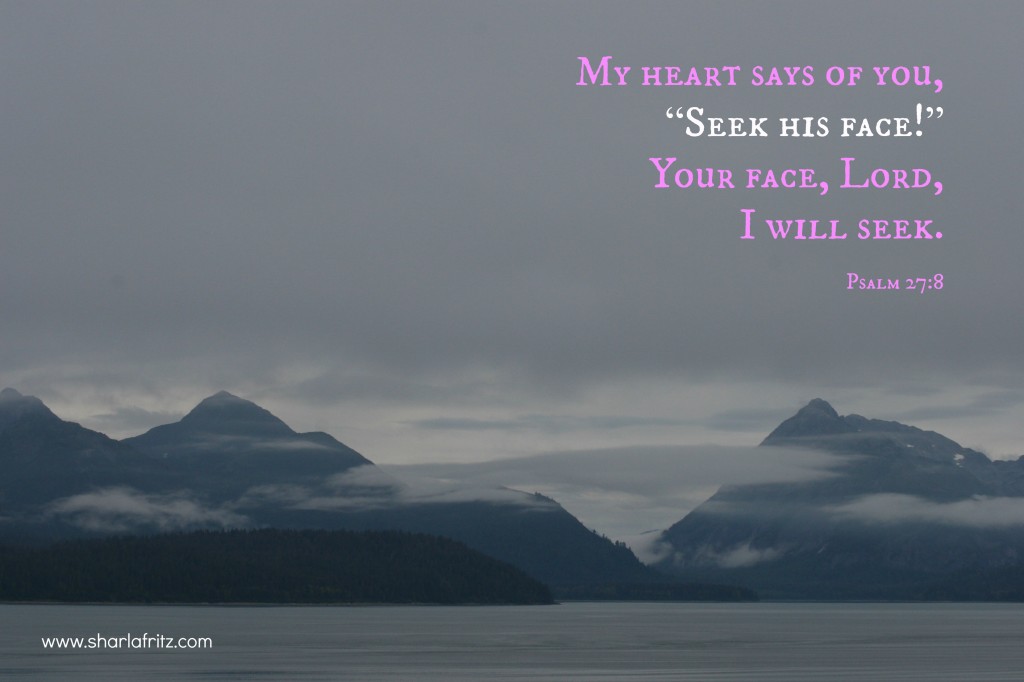 Question: How will you observe the Lenten season?