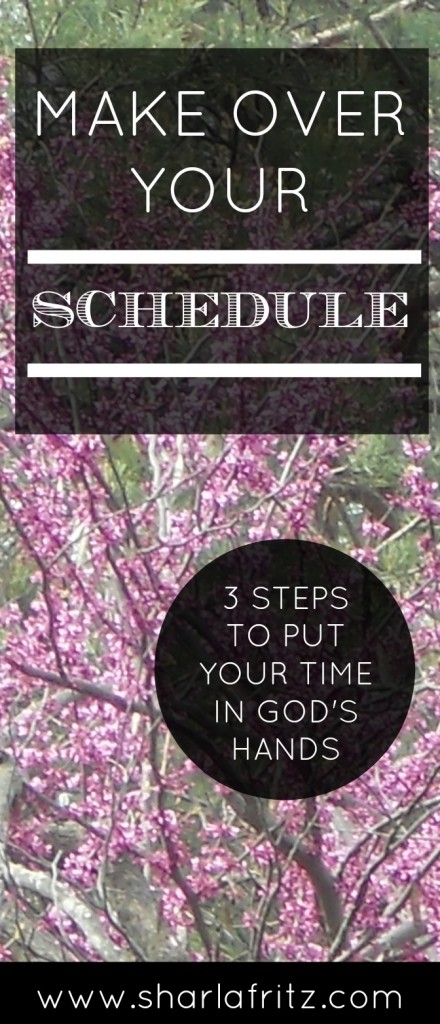 Last summer I joined a new study group. During the season we talked about what God was doing in our lives and where He was leading us to do new things for Him.
One night our leader talked about how she truly felt that God had called her to work with the group, but a change in her family situation now had her wondering how she was going to get everything done. She said that she was feeling overwhelmed. But she had come up with a new plan.
She was going to set aside one evening a week to work on details involved with leadership. She would begin with a half hour to pray about the group and ask God for guidance. She would then spend another hour and a half with the planning duties and emails that were necessary. At the end of that hour and a half she would call it a night and trust that whatever didn't get done could wait or would be done by someone else.
Don't you love it? What a great plan!
My leader's plan reminded me of one my favorite Bible verses:
But I trust in you, O Lord;
    I say, "You are my God."
 My times are in your hand

Psalm 31:14-15a
Most of my scheduling problems–my overcrowded calendar, my panic in wondering how I will ever get everything done–are usually caused because I have taken time in my own hands.
But God keeps reminding me that I can trust Him. He is ready to take my days, my hours, my minutes and craft them into something beautiful. Something valuable. Something extraordinary.
But first I have to give them to Him. I need to put my times into His hands.
So now I am starting my day with my leader's plan:
Pray. Ask God to give me the wisdom to know what to work on today.
Work. Accomplish the tasks that God has pointed out.
Trust. Believe that what still needs to be done can be worked on tomorrow.
My times are in God's hands.
Question: How do you start your workday?