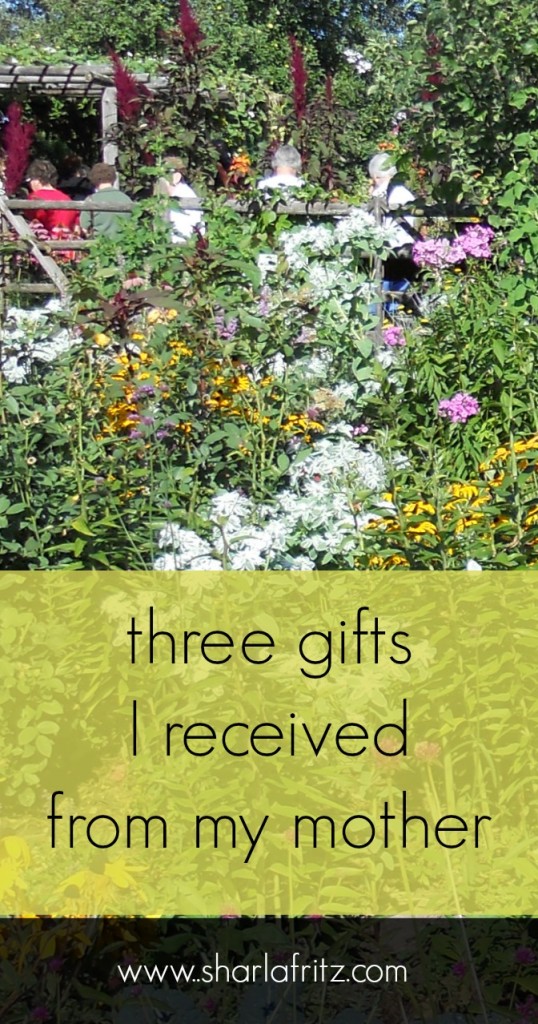 Mother's Day is coming.
We are all browsing at Hallmark stores and clicking on FTD.com. We're looking for the perfect gift for the woman who gave us life.
All this gift shopping made me remember that my mother gave me even more than life. She gave me priceless gifts in the forms of lessons for life.
Here are three important lessons I learned from my mother:
1. Be a friend. My mom has more friends than anyone I know. And it's because she is a good friend. She is there to listen to a friend's sorrows. She helps out with meals when friends are ill. She never forgets a birthday and celebrates with delicious homemade cakes and festive parties.
How can you be a friend today? Celebrate your best friend's good news. Listen to a breaking heart. Send a card of encouragement.
2. Be there. During my growing up years mom was always there. She greeted us when we came home from school with fresh baked bread. She helped lead my Brownie troop. She attended every piano recital, choir concert, and school play.
How can you be there for your friends or family today? Go to your son's baseball game even though you have to take a half-day of work off. Meet a friend for coffee. Really listen to your husband talk about work.
3. Be in the Word. When I was in my teens, my mother gave me a Living Bible. This gift changed my life. I began reading God's Word every night. The modern paraphrase helped me hear God's voice and ever since I have loved to study Scripture.
How can you be in the Word today? Start by reading an encouraging psalm in a translation you don't normally use. Try Psalm 62 in the Amplified Version.
Thank you Mom for your important gifts!
Action step: In your card to your mother this Sunday, thank her for two or three important gifts she gave you.