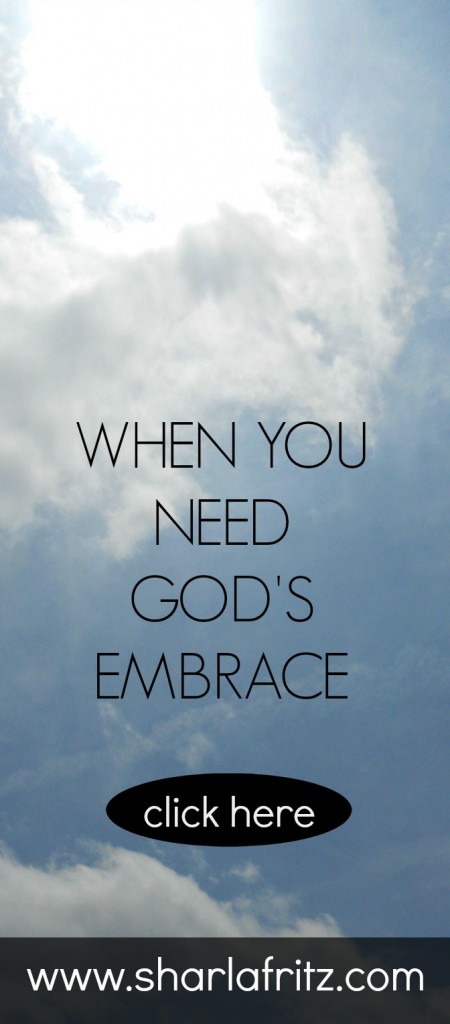 A little girl, not even two, was sitting with her mother in church. It was a new church for them, they had only attended there a couple of times.
The little girl sat patiently through the hymns. She quietly listened to the Bible readings.
But when the congregation stood for the reading of the Gospel and the mother lifted in her arms while they listened, the girl suddenly spotted the carving of Jesus at the front of the church. The resurrected Christ was on the cross holding out His arms to all in blessing.
The little girl couldn't be quiet any longer. "Hug!" she shouted. "Jesus–hug!"
That little girl was my daughter Anna. And this story happened when we first moved to Illinois.
We all love to tell cute stories about our kids and grandkids, but I think this one has a lesson for us.
Just like that carving of Jesus at the front of our church, Jesus is always holding out His arms to us, ready to embrace us.
He wants to hold us close when we're afraid to take a scary step of faith. He wants to embrace us when we're wounded by hurtful words. He wants to enfold us in His arms when circumstances have crumbled our hope.
Psalm 73:3
Nevertheless I am continually with You;
You have taken hold of my right hand.
Next Step: Today, take time to simply sit in God's presence. Picture Him holding your hand. Imagine His caring arms holding you.