I met Dr. Natalie Eastman at a retreat for writers. She nearly bubbled over with excitement for equipping women to study the Bible for themselves. She has since written a book on that topic. Women, Leadership, and the Bible: How Do I Know What to Believe? teaches women a five-step process for studying God's Word and discerning answers to theological questions through this intensive study of the Bible. As an example of the process, she uses the issue of women's leadership in the church. Dr. Eastman does not tell you what to believe on this issue, only helps you study Scripture for answers on the issue. She does include examples of women pastors in the book, but asks the reader to make their own conclusions.
Following is an interview with Natalie about her book:
Q: What's the purpose of your book, Women, Leadership, and the Bible: How Do I Know What to Believe?
A: The term "empowerment," it seems to me, is vastly overused these days. Yet, admittedly, that's exactly what I'm doing through WLB and Biblical Breakthrough! Through equipping women with seminary-level tools by which they can study, understand and interpret the Bible; then, stuffing them full of confidence through constant encouragement that they can do this, I hope to empower them to change from an internal status of paralyzed and possibly ignorant (or simply the feeling that one doesn't know much or enough) to confident, ready, and trained to engage and effectively apply God's Word with theological reliability and biblical skill.
On an emotional level, I simply want to tell Christians, especially women, "You can do this." This is not rocket science. Nor do these abilities rely on a special gifting of the Holy Spirit. These are learned skills. Anyone who puts their mind and effort toward the training can and will learn how to know what the Scriptures are saying, as well as what they're not saying. They can learn how to filter through the many voices "out there" that interpret God's Word; how to tell the difference between when someone's giving their opinion about what God's Word says and when they're interpreting; and what to do with the many conflicting opinions and interpretations. It can be done. People do it every day. And you can do it with greater skill and effectiveness, while still being sensitive to and filled with God's very presence throughout the process.
Q: What makes it different from other books on women's issues?
A: Plenty of books espouse one position or another on women's roles or any other issue, effectively telling women what to think and why to think that. Yet, few teach women to discern God's messages and desires for his people through systematic, thoughtful, seminary-level analysis. Women, Leadership, and the Bible steps into that void, offering step-by-step, approachable, "non-jargonese,"methodical process of analyzing an issue on many levels: scriptural, academic, spiritual, emotional, community, and personal. The ultimate goal is to equip women (and any men who desire to read it) to thoroughly and effectively investigate God's Word, along with filtering through various interpretations of it, and subsequently make up their own mind about an issue.
Q: How could things change if every Christian woman was to read your book?
A: Just IMAGINE a world in which Christian women humbly, yet skillfully study Scripture to get clarity on their hardest biblical questions! And imagine women sifting and sorting through all kinds of opinions and interpretations as they study and consider what the Bible's text says!
True freedom and self-confidence await the woman who engages the material in Women, Leadership, and the Bible. That freedom and confidence come from knowing and understanding not only what she believes, but why she believes what she believes. She will know she has formed her own thoughts, opinions, and interpretations using reliable, tested, and grounded methods, carefully testing her own and her community's beliefs against Scripture. It is life-changing!
If women can engage their difficult life-issues with competent biblical integrity (and they can!) rather than relying exclusively on emotions, what others say, or the last book they read's interpretation, as I did for so long, just imagine the difference this will make in their lives, their churches and, yes, the world! Women (and men who learn these skills, too) can feel confidence before God that they are attempting to understand his Word as best they can, as they subsequently seek to follow and obey it.
Q: What benefits does Women, Leadership, and the Bible provide to women?
A. Whether or not the subject of women in church leadership roles is an "issue" in your community, a thoughtful approach to understanding the issue can help a person feel secure in their practices and help them understand the interpretations of others. That type of studied, thoughtful understanding promotes good and helpful dialogue among Christians. The method taught in WLB benefits people wanting to get to the bottom of other issues, too; for, as we all know, many other theological issues have been or will become "issues" there at some point. WLB can benefit your church or ministry in numerous ways:
Engages women with the Bible.
Encourages women toward further biblical and theological development.
Develops women as critical thinkers, so they can embrace their faith and service with groundedness and confidence.
Urges independent thought within the context of Christian community, with unity being the ultimate goal.
Equips women with seminary-level hermeneutical skills and tools on an introductory level and, hopefully, whets their appetites (or satisfies one!) for further and deeper biblical studies.
Teaches women to recognize and face internal and external influences that impact their faith and practice.
Encourages grace-filled dialogue and study about this and other "controversial" issues within a safe space.
Provides a "virtual community" for women who really want to "get to the bottom of things," biblically speaking.
Q: Do any other resources exist to help women take this material further?
A: Yes! So glad you asked! This summer, July 9, 2015, in fact, The Verity Initiative LLC (Dr. Eastman's overarching LLC) is launching Biblical Breakthrough! An Online Coaching Program with Dr. Natalie Eastman (BB!). This internet-based training program takes people who want to work through their questions concerning women's roles in church leadership step-by-step through weekly videos, all of which are free! Two further levels of deeper training opportunities are also available at nominal monthly pricing on a subscription basis. In the future, "generic" courses of study as well as courses of study into specific theological questions (i.e. human sexuality, baptism, etc.) will also be offered that take people through the same method in the book, but they will be able to investigate whatever issue/topic on which they have questions and/or for which they need answers.
Also, Dr. Eastman has a mailing list, through which people can receive The Verity Initiative's monthly newsletter, "Dig Deep!" You can register at this link:
https://ig183.infusionsoft.com/app/form/wlb-excerpt-request
When you join the list through this link, Dr. Eastman will send you a fairly extensive excerpt of the book – a "sneak peek" – as a way of saying thank you for joining the list. This will be delivered directly to your email inbox of your registered email address. Feel free to share that registration link with anyone you believe may be interested in WLB, BB!, or Dr. Eastman.
If you want to buy a signed copy of the book you can do so here.
If you want to buy the book on Amazon click here.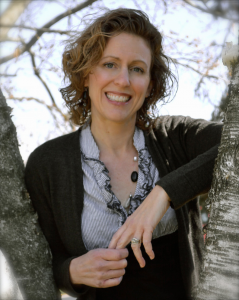 DR. NATALIE R. WILSON EASTMAN (M.Div. '02, D.Min. '05–Gordon-Conwell Theological Seminary) is a freelance writer, editor, and member of the Redbud Writers Guild. She has served as a full-time youth minister to girls and women; Bible study teacher; worship leader and team developer; missionary to east Asia; and retreat and event teacher/speaker. She lives in Delaware, OH, with her husband and three young children. Links to her blogs may be found at natalieeastman.com, and her training and coaching at biblicalbreakthrough.com.
Connect with Natalie:
Twitter: Natalie_Wilson
FB: https://www.facebook.com/natalierweastman
FB: https://www.facebook.com/womenleadershipbible
G+: https://plus.google.com/+NatalieEastmanTVI/