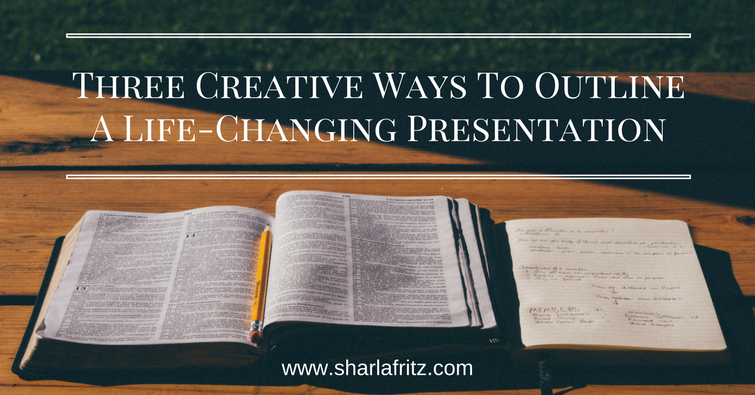 Outline. When you hear that word, you probably groan and think of English 101 in high school. Just how were you supposed to place those capital letters and Roman numerals? Don't worry—outlining a life-changing presentation isn't about perfecting the mechanics of outlining. It's about organizing your information in a way that helps audience members listen to and remember your words.
Most of us have had the experience of listening to a speaker roam through a topic without seeming to have any particular destination in mind. His words strolled through the subject without purpose. And he wandered on so many side paths that at the end of the speech you were left wondering what he was trying to say.
Well-organized speeches are:
Easier to understand. With a clear and logical order, listeners can follow your thoughts.
Easier to remember. Clear organization helps audience members identify and recall your key points.
More credible. Speakers who offer well-planned speeches are perceived as more authoritative on their subject….
To read more and to discover the three creative ways to organize and outline a presentation, please click here to go to the Women's Leadership Institute site. While you're there, you might want to check out some of the other amazing articles on leading Bible studies, leading volunteers and more! (Click on the Equip tab to access more articles.)
I am pleased to be on the board of the Women's Leadership Institute, an organization dedicated to educating, encouraging, and equipping women for exemplary Christian leadership.