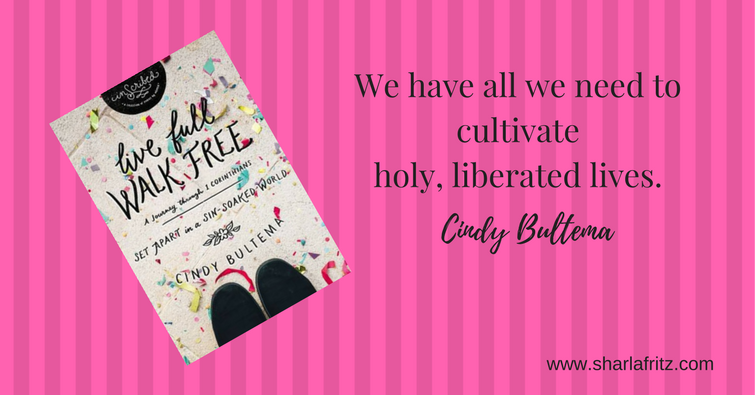 Girls, you know I love Bible study. So when I got a copy of my friend Cindy Bultema's new Bible study, Live Full, Walk Free, I was excited!
Live Full, Walk Free is a study of 1 Corinthians, the New Testament book written by the apostle Paul. During Paul's time, the city of Corinth was the Sin City of its day–a culture known for its immorality and idolatry. That might make you think: Not so different from the culture we live in.
So true.
Paul lived and worked with the Corinthians for eighteen months. After he had moved on to another city, he wrote 1 Corinthians as a letter to encourage the Christians there to not to give in to the culture. He wanted them to live full and walk free.
In her study Cindy sets out to answer the question, "How do we live full lives in a culture polluted through and through?" Through a detailed study of 1 Corinthians, she helps us discover God's answer.
Cindy explores the historical and cultural background of Corinth. She examines the challenges these people had and how they apply to our lives. She challenges us to live victoriously in Christ, demolishing the lies Satan throws at us.
But don't think this is a dry, academic study. Through Cindy's personal stories and light-hearted humor, you'll find yourself having fun even while you are learning eternal truths.
One of my favorite study sections was a chart where readers examine what the world says and what God's Word says on topics like beauty, money, and self-worth. This exercise challenges us to see where we have allowed the world's perspective cloud the freeing truth we have in Christ.
If you're looking for an uplifting study that gives you hope in a sin-stained world, try Live Full, Walk Free.
Listen to Cindy's words:
We have all we need to live fully and walk freely in this time and place. We have all we need, here and now, to be part of the solution and not the problem. We have all we need to cultivate holy, liberated lives, even in Sin City.
Check out the Live Full, Walk Free Bible study and the accompanying six-session DVD!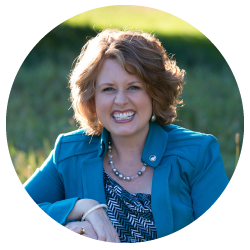 Cindy Bultema describes herself as wife, mom, women's speaker, author, hot lunch volunteer, and overcomer.
Cindy lives in West Michigan with her husband John and their children Jake, Benjamin, Amanda and Sarah.  When she's not running a full household, you can find Cindy walking her adventurous dog Rocky, attending one of their children's sports events, meeting friends for coffee, or serving hot lunch at her kids' school.
Find out more about Cindy at her website.
Find Live Full, Walk Free here.