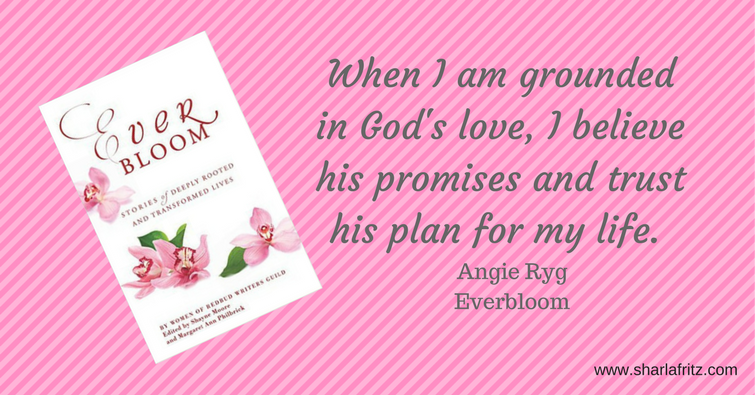 I belong to a writer's guild made up of an amazing group of writers. We live in different cities. We have different "day jobs." We come from different denominations.
But we all have two things in common–we are all Christ-followers and we all feel called to write.
These talented writers have put together a beautiful anthology of essays and poems that share stories of loss, grief, struggle, faith, and hope.
Here are a few highlights from the book:
Following Jesus requires my all, not pieces scattered here and there, given and then taken away because it doesn't feel right. He calls for complete devotion, but allows the freedom of struggle as I mourn what I have given up in the process. (from "Untangle," by Sarah Rennicke, p. 15)
When I am grounded in God's love, I believe his promises and trust in his plan for my life. Only then can I find freedom from fear. (from "Finding Freedom from Fear," by Angie Ryg, p. 23)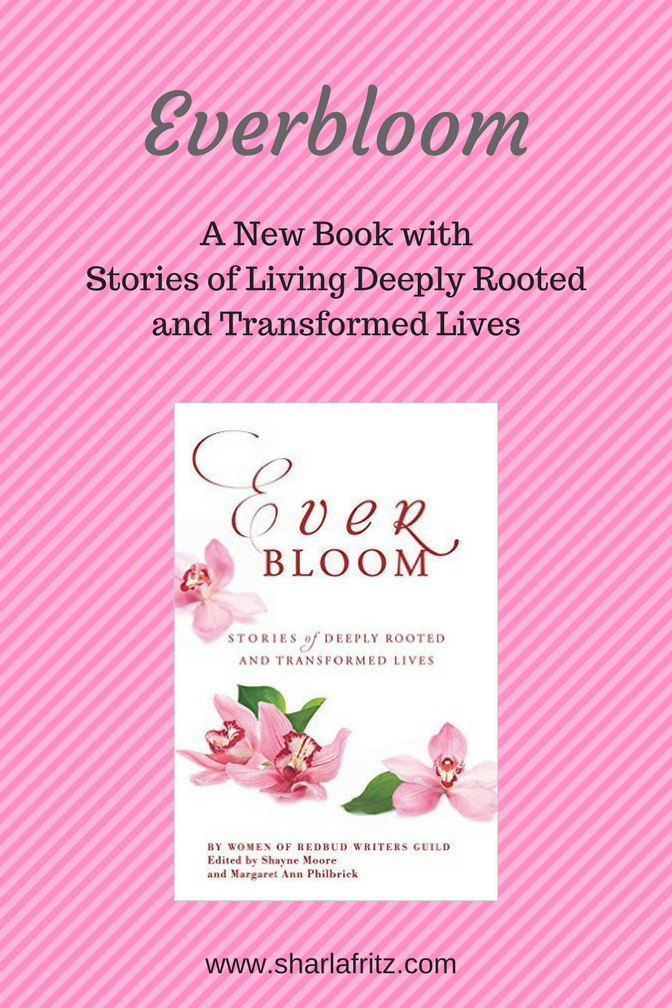 I daily soak deep into my bones what it means that God loves me and that he wants to care for me. I focus on his character and goodness. Even if something bad happens to me, I know it has been run through the filter of God's love. (from "Encasing My Fear," by JoHannah Reardon, p. 54-55)
Are you living in fast-forward after loss (even months or years later)? Have you considered the invitation to slow down and sit with your grief for a season? Allow your whispers to be spoken to and heard by the God who weeps with you as you discover grief as teacher, companion, and friend. May you sit with your grief and be comforted by your God there. (from "Grief. Sit With It." by Whitney R. Simpson, p. 59)
Father, for all the times You supplied my needs before I cried out for help; for all the moments You provided and I was too blind to see the source; for all the ways You comforted my anguish when I failed to ask; for all the prayers unspoken, but still heard–thank You. Amen. (from "The Motherless Mother," by Adelle Gabrielson, p. 140)
This beautiful, heartfelt book would feel right at home on your bedside table. Through the pain, loss, beauty and redemption in these pages, you'll discover freedom in Christ and the courage to embrace your own story. In the Everbloom collection, the writers share essays, stories, and poetry, and intensely personal accounts of transformation. And best of all, they invite you to join them, with writing prompts that encourage a response of honesty, faith and imagination. Accept the invitation: set out on the journey to find your own voice. Everbloom is a place to connect with other women who are facing grief and fear and uncertainty head-on because they know Christ is right there with them.
Everbloom is available at Amazon and Barnes and Noble