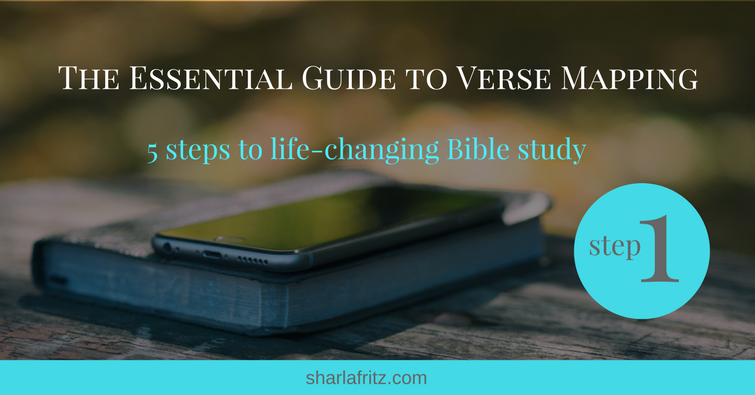 You love Scripture. You read it. You listen to it. You meditate on it.
Through it the voice of God speaks to your heart.
But sometimes you wish you could get more out of it.
Enter Verse Mapping.
What exactly is Verse Mapping?
Verse Mapping is a Bible study method that examines the context, cross-references, translations, and word meaning of a particular verse in God's Word.
In Verse Mapping, you look at the individual parts of a Bible verse and then put it back together with the new understanding you have gained. It incorporates all the things I usually do to dig into God's Word in a systematic way. Through this method, you will grasp the meaning of the verse in a new way that will help you apply it to your life.
Getting Started
To start the Verse Mapping process, you will need to:
A. Grab your supplies for your Bible journey.
Don't worry if you don't have all these tools. With each step, I will show you how to use online Bible tools.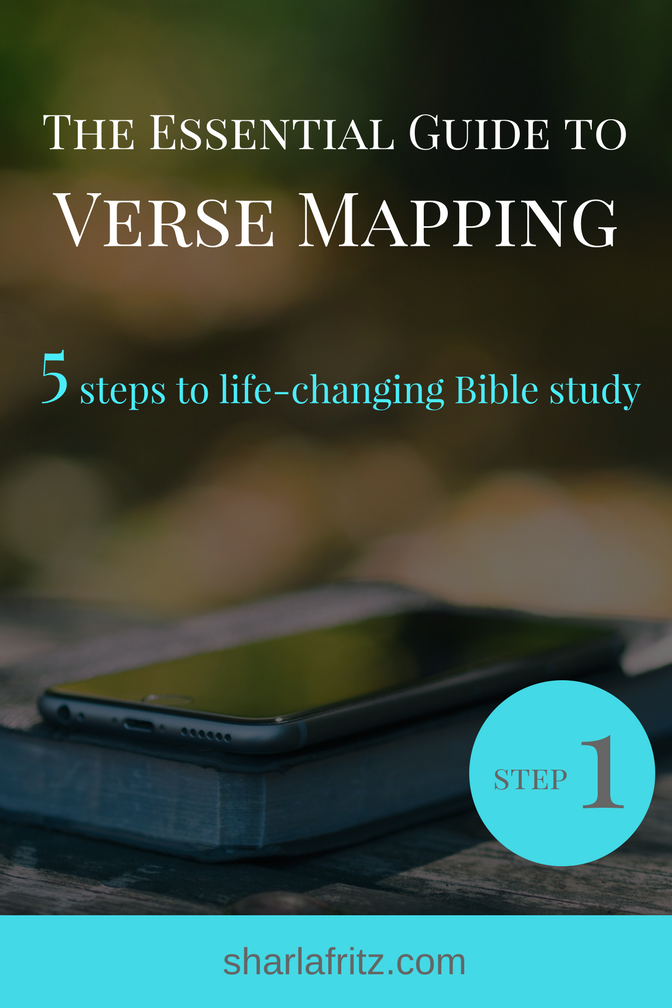 B. Select a verse to diagram
Begin with prayer:

ask God to lead you to the verse you need right now.

Consider a verse

from your daily Bible reading plan.

Or pick a favorite verse

that you have questions about or want to understand better.

Copy your verse

from your favorite translation of the Bible to the top of your verse map.
To illustrate the process, I will be mapping John 15:5 on my Verse Mapping template:

Verse Mapping Step 1: Context
Now you're ready for Step 1 of Verse Mapping–discovering the context of the verse. Look in your Bible and find out what was happening before and after the verse. If the verse is part of a story or narrative give a summary. Note who said or wrote the words in your chosen verse.
Context is very important to understanding the big picture. It will help you avoid making applications of the verse that were never meant by the original author.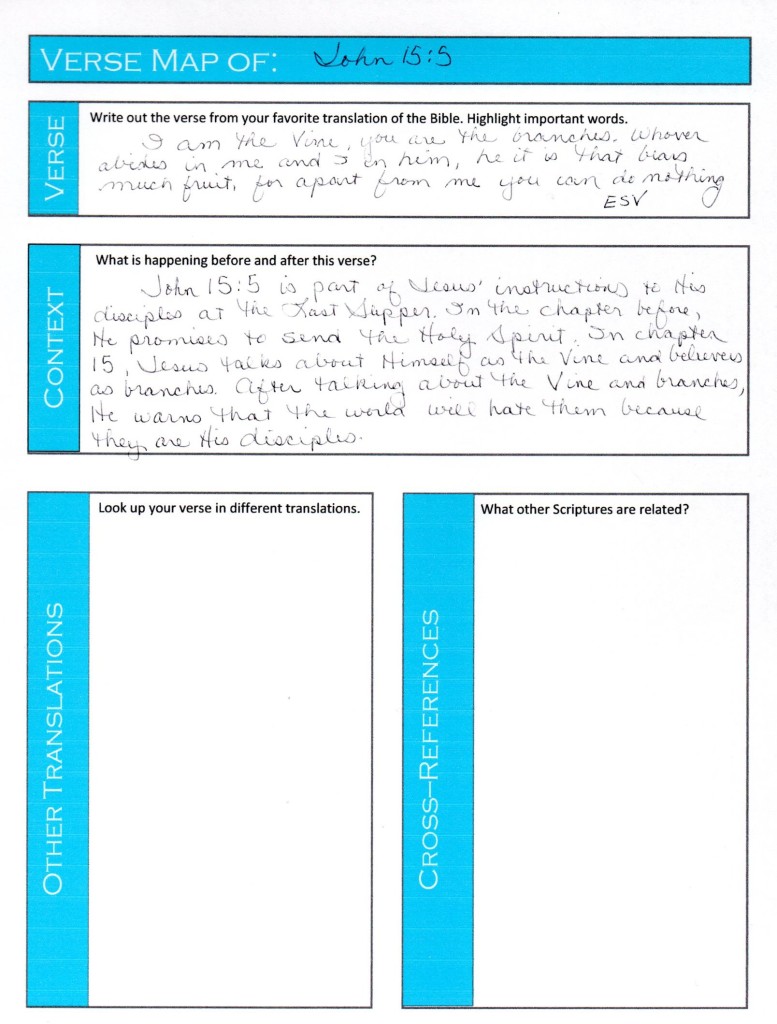 Now grab your supplies and start your own verse map. Whenever we open God's Word, the Holy Spirit speaks to us and teaches us the mind of Christ. Verse Mapping can help us pay attention to His voice.
Download a copy of the Verse Mapping template here.
Next week we will explore Step 2.
Next step: Ask God to help you choose the verse that He wants you to study–the verse you need for spiritual growth. Ask Him to guide you through this in-depth study process.