As you may know, my daughter and her family live in China. However, this summer they are back in the U.S. for a visit. They arrived at O'Hare airport on June 24 after 38 hours of travel!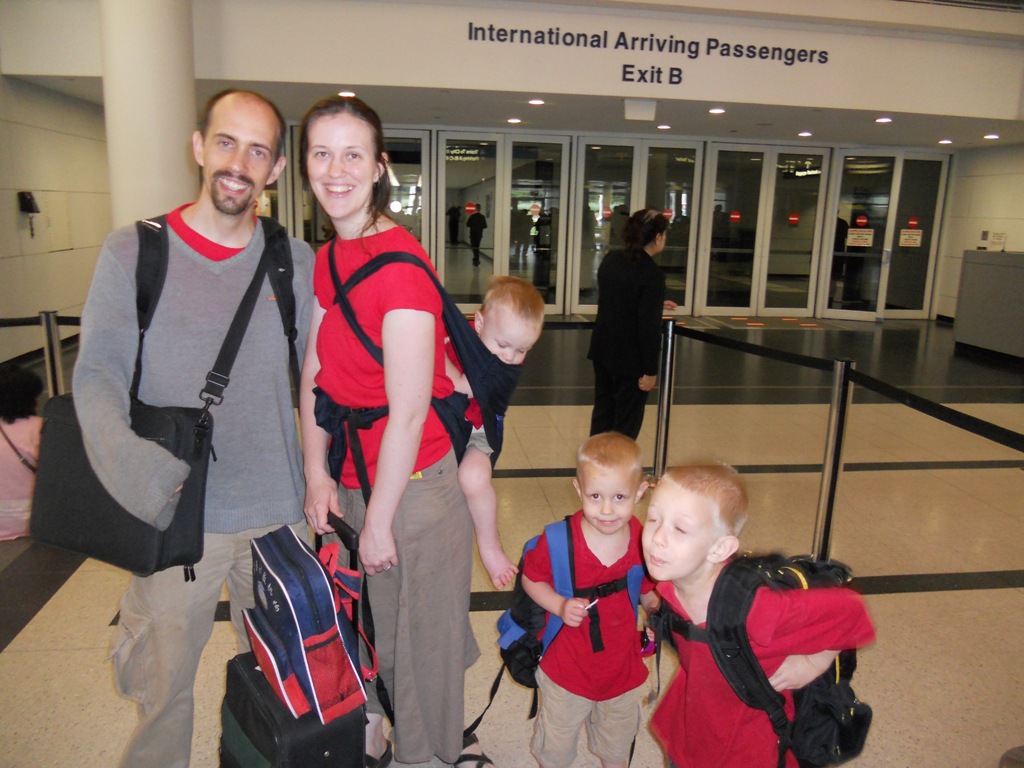 In honor of their visit, I am reposting one of my "Lessons from China."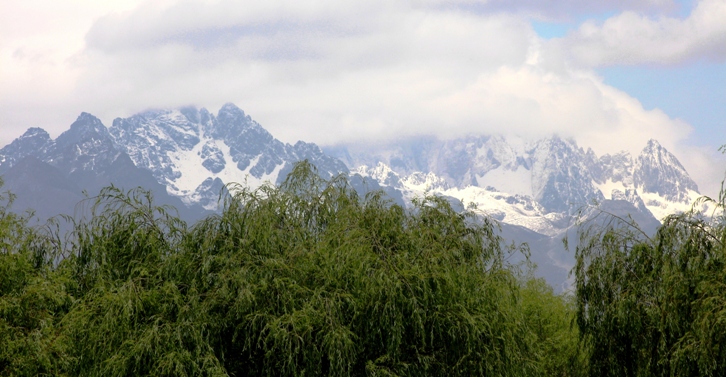 Anyone who knows me well, knows that I love mountains. I love to ski in the mountains, hike in the mountains, and simply gaze at mountains.
So one of the reasons I was particularly excited about my recent trip to China was that we were going to make a special journey to see the Jade Dragon Snow Mountain (pictured above). To get to this spectacular peak, which tops out at 18, 360 feet,  my husband and I took a nine-hour train trip with my daughter and her family through the mountainous terrain of the Yunnan province. My little grandsons are big Thomas the Tank engine fans so this was an adventure for them.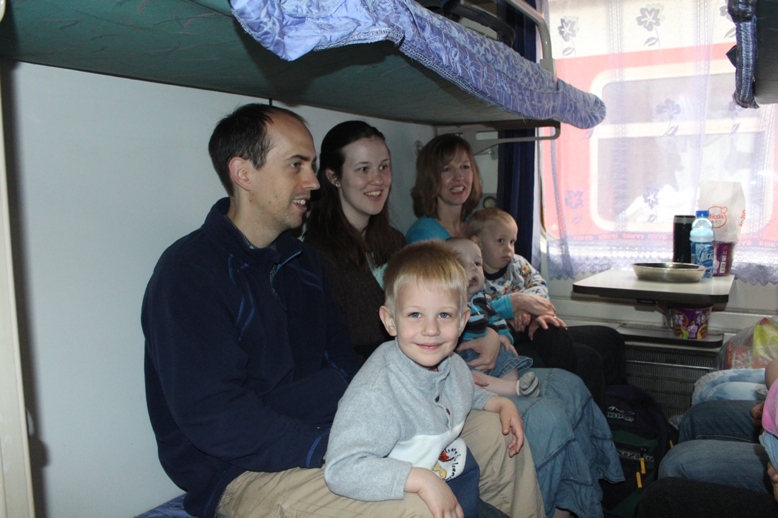 During the long trip, Aaron, the four-year-old, and I had an engaging conversation about what we saw whizzing past the train windows. As the train climbed higher and higher, sometimes up and over hills, I told Aaron about my passion for mountains. I told him that I loved the mountains because they are so big and beautiful and they remind me of just how immense God is. Since He made the mountains, He is even bigger than they are.
But the journey also took us through some loooong dark tunnels, which Aaron though were cool, but which I complained about. After all, when we were in a tunnel I couldn't see the mountains.
Aaron asked me, " What do the tunnels remind you of, Grandma?"  (That little guy asks some very insightful questions!) Unfortunately I didn't have a good answer for him at the time. But the question stuck with me.
After some thought, I've decided that the tunnels remind me of the dark times of my life, the days when I can't see God at work in my life, the hours when He seems far away.
I don't like tunnels.
But then I thought of the purpose of the train tunnels. Although the tunnels were difficult to engineer and build, the effort was worth it because they made the train trip shorter and faster than if the train had to go up and down or around every mountain in its path. The tunnels are shortcuts to the destination.
What if the dark tunnel times in our lives are shortcuts to where God wants to take us? What if the times when we can't see Him at work are fast tracks to the person God wants us to be?
During this same China trip we spent a lot of time in planes and airports. I used the time to read Soulprint by Mark Batterson. One of the many passages I underlined was this:
"In God's grand scheme, it's never about orchestrating the right circumstances. It's always about becoming the right person. And sometimes the worst of circumstances brings out the best in us!" (p. 26)
It's the tunnels of life that help us become the person God wants us to be.
I wish every day would be bright and sunshiny with a breathtaking view of snow sparking on top of majestic peaks. It would be wonderful if I always could sense God's presence and understand what He was doing in my life.
It's easy to thank Him for those mountaintop experiences.
But sometimes the tunnel experiences are necessary shortcuts to becoming the right person. The dark times are fast tracks to developing character. The days when I can't seem to seem to see God through the gloom give me the opportunity to learn to  trust God no matter what.
When I remember that, maybe I can begin to thank God for tunnels.
Question: What do tunnels remind you of?