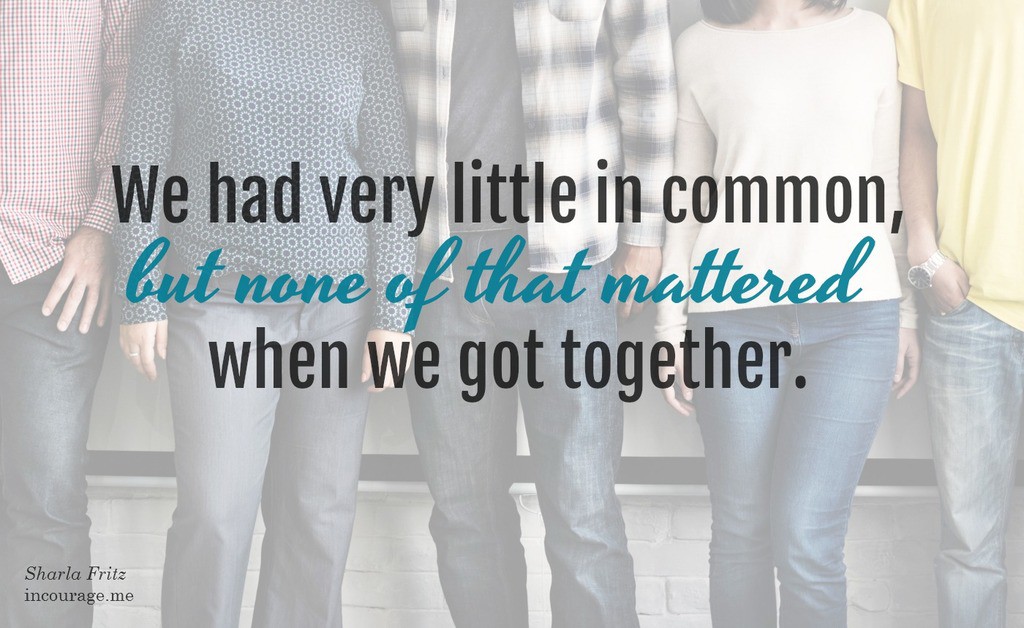 Brenda and I met in the lounge of a transitional home for women where she and thirty other women were working to rebuild their shattered lives. Amongst mismatched sofas and coffee tables that had seen better days, I helped this sixty-two-year-old woman prepare for her GED exam.
I wasn't sure what to expect when I volunteered to tutor Brenda. Would we hit it off? Become friends? Or would the relationship remain that of tutor and student?
Truth be told, Brenda and I had very little in common. She is African-American. I am the palest of white you can imagine. She was raised in the South. I grew up in the tundra-country of Wisconsin. Brenda had many years of hard living on the streets. I live in relative comfort.
But none of that mattered when we got together. Read on at (in)courage.