Take your learning to the next level with an easy-to-use eCourse! Sign up for one of these 12-week courses and you will receive one lesson each week in your email inbox! Each message teaches an important lesson through a short reading and an easy assignment.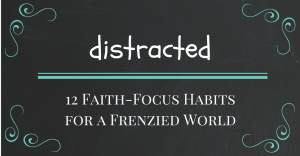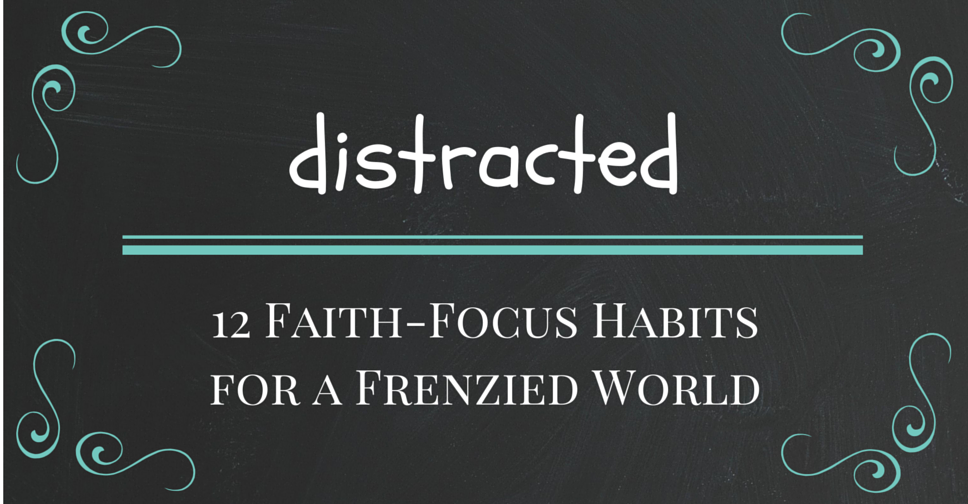 Distracted: 12 Faith-Focus Habits for a Frenzied World
In this modern world, it's easy to live distracted. In fact, it's difficult not to be sidetracked by the myriad of things clamoring for our attention. We feel pressured to have more, do more, and be more. And yet with all this doing and having, we still feel unfulfilled. In the quest to have it all, we wonder if we have missed something important. We sense that we have been spending too much time and effort on the trivial and not enough on what really matters.
The Distracted eCourse teaches 12 Faith-Focus Habits I learned during a crisis.  In this 12-week course, you will learn both the spiritual habits and practical tactics I used for finding focus. You don't have to continue living a side-tracked life.

Coming soon! Easy Joy: 12 Places to Find Joy in a Discouraging World
This world can be a discouraging place. Joy frequently seems to hide under piles of unpaid bills or behind the doors of broken relationships. Often it is anything but easy to find. How can we uncover more joy?
Easy Joy is a twelve-week course designed to help you find more joy in your life regardless of your circumstances. This course explores what God's Word says about joy and gives practical assignments to help you identify and defend yourself against the enemies of joy.