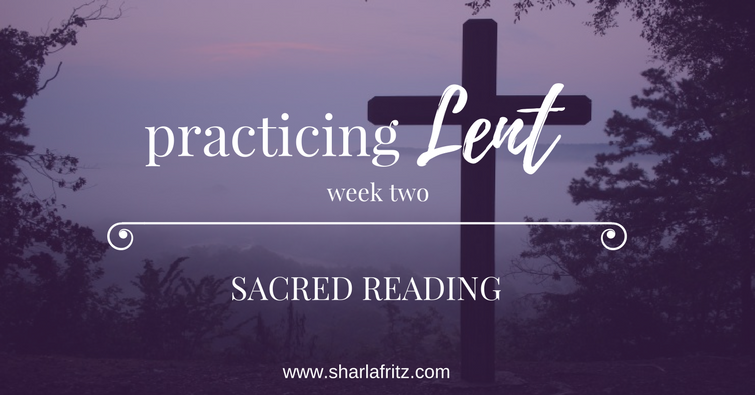 This post is part of my Practicing Lent series where we will explore Spiritual Disciplines that connect us with Jesus in His Word. If you want to find out more about Spiritual Disciplines you can look here. If you have signed up for the Practicing Lent Facebook group, click here to share your experience with others. If you would like to participate in the group, click here to request to join.
One of the most memorable meals I ever had happened in Brussels, Belgium. My family and I were on a European tour–a bargain bus trip. One of those if-it's-Tuesday-this-must-be-Germany tours.
We arrived in Brussels around 5:00 pm and were informed that we only had the evening to explore the city. Early in the morning, the bus would be on its way to Luxembourg. So my husband and two teenage kids strolled from our hotel to the city center. We had every intention of finding a nice restaurant for dinner, but then I saw it–the famous Leonidas Belgian Chocolate shop. I couldn't resist a peek inside, thinking I would come back after dinner for dessert. But inside, I saw the hundreds of chocolate possibilities and had the bright idea: Why don't we have chocolate for dinner?
So we all picked out a bag of our favorites and went out into the city square to savor our chocolate treasures. Each bite was so delicious I wanted it to last forever. I let each morsel melt until it was gone, enjoying each chocolatey moment.
SACRED Reading
SACRED Reading is a way to savor God's Word like I reveled in those chocolates. It helps us to meditate on Scripture. As we savor God's Word, it melts into our hearts and the Holy Spirit transforms us.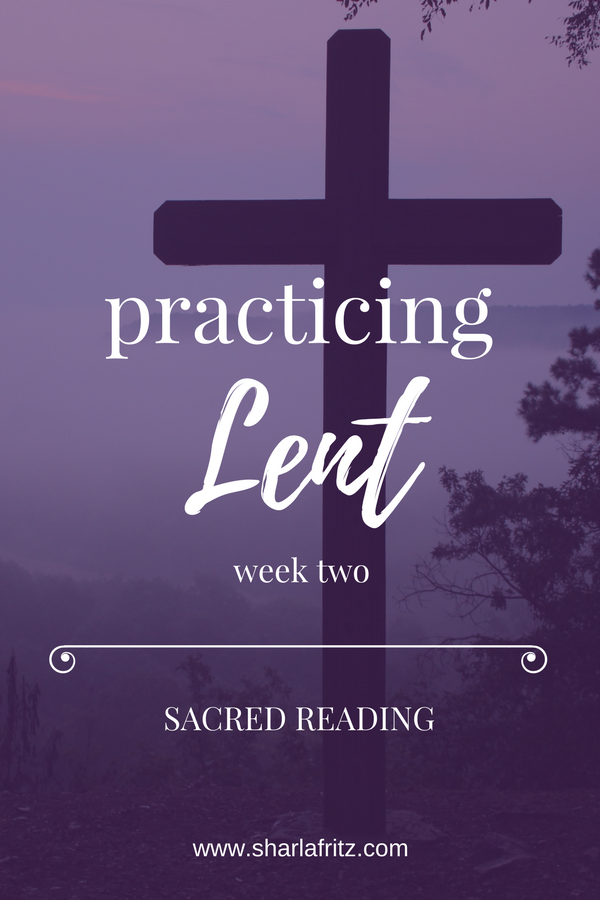 To focus on Scripture in this way, I choose a short passage of no more than eight verses and use the word SACRED to guide the process:
Silence your thoughts. Begin by quieting your spirit. Call on the name of the triune God and ask the Holy Spirit to guide your time of listening. At first, your wandering thoughts may seem to crowd out any quietness, but simply bring your thoughts back to the Father and eventually the cacophony in your head will die down.
Attend to the passage. Read your chosen verses. Ideally, you will read the passage out loud. Read slowly. Pause when it seems that God is drawing your attention to a particular sentence or phrase. Let the words resonate in your heart.
Contemplate the Word. Meditate on the passage, especially on any words the Holy Spirit seems to be speaking directly to you today. Do not hurry this time. Allow the Holy Spirit to bring up any feelings, doubts, or fears buried deep in the recesses of your soul. Thoroughly explore your soul for your most genuine response to these words of God.
Respond to the text. After you have taken time to listen, speak. That is, pray, pouring out your heart to God in response to what He has just spoken to you. If the passage inspired joy, offer thanks. If it brought a sense of conviction, confess.
Exhale and rest. Read the text again and rest in the love of God. Simply wait with the Lord who loves you more than you can know.
Dwell in the Word. As you come out of this restful state, ask the Spirit, "What truth can I carry into my day?" Think about a truth or promise you received that will help you live out God's Word.
SACRED Reading helps me slow down long enough to hear God's voice. It's the difference between gulping down a sandwich and letting every bit of a Belgian chocolate melt on my tongue.
Savor and Receive
Let's savor God's Word. God longs to speak to us. In His Word we receive His wisdom and instruction for our everyday lives. We receive His unfailing love and His transcendent joy. We receive peace and stillness for our souls.
As we savor God's Word, it melts into our hearts and the Holy Spirit transforms us.
Click To Tweet
Next step: Try SACRED Reading for the next five days. Click here to access a resource that outlines the SACRED Reading process and lists some Scriptures that you could meditate on this week.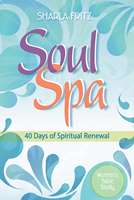 This post is adapted from my Bible study book: Soul Spa: 40 Days of Spiritual Renewal (CPH). This book examines Spiritual Disciplines as a way to develop intimacy with the Savior and to care for our souls. It is available here and here.