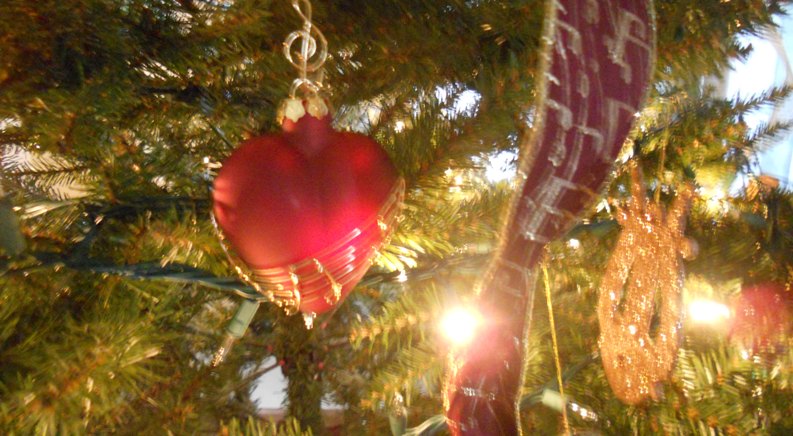 One of my favorite "jobs" of the Christmas season is to get out all of the Christmas decorations and put up the Christmas tree. I drag up all the boxes from the basement, assemble the Christmas tree, gently unwrap each ornament and hang it on a branch–all while listening to my favorite Christmas CDs.
This year while I was wrapping lights around the tree, one little lyric from the beloved carol, "O Holy Night" suddenly struck me as if I had heard it for the first time:
"Long lay the world in sin and error pining,
till He appeared and the soul felt its worth."
The soul felt its worth.
Do you feel valuable?
Precious?
Do you feel you are worth something?
Anything?
In his book, Fearless, Max Lucado says that one of mankind's greatest fear is the the fear of not mattering. Friends forget to call–we wonder, do they care? We shuffle through crowds looking for Christmas presents–we feel like one of a herd. Among a world population of 7 billion, does one puny life make any difference at all?
Thankfully, the truth of Christmas is that you do matter. You are especially important to God. You matter so much that Jesus left the comfort and splendor of heaven to be born to a poor Galilean couple. He loved you enough to lie on a bed of straw. He cared enough for you to experience hunger, thirst, and even damp swaddling clothes.
He came to this world because of all our "sin and error." He came to redeem us so that each one of us could live with Him forever if we believe in His saving work on the cross.
This Christmas, if while pushing through crowds you begin to wonder if you matter at all, remember that you are valuable in God's eyes. He tells you in His Word:
"You are precious in My eyes and honored, and I love you."
Isaiah 43:4
When I reread those words, my fear of not mattering melted, and
"the soul felt its worth."
Question: Where do you turn when you doubt your worth?