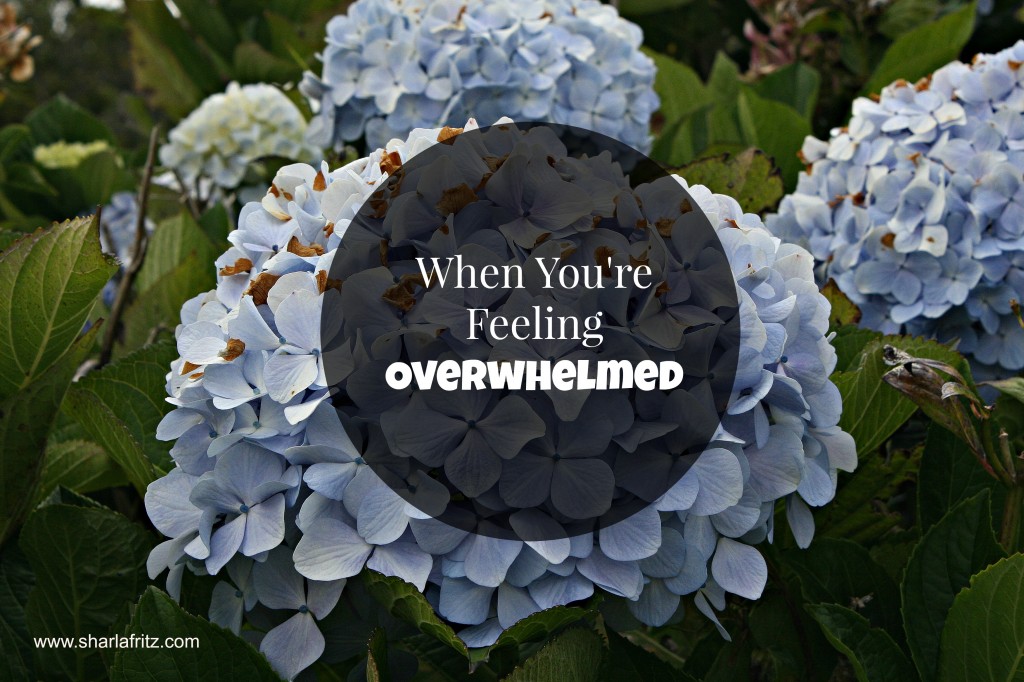 Fall schedules are in full swing. You are back in the car-pooling, homework helping, dash-out-the door mode.
Maybe you never left it.
These days most of us have our schedules so packed full that we feel overwhelmed, stressed, and burdened.
That's when Jesus' words in Matthew almost make us laugh:
Come to me, all who labor and are heavy laden, and I will give you rest. Take my yoke upon you, and learn from me, for I am gentle and lowly in heart, and you will find rest for your souls. For my yoke is easy, and my burden is light. Matthew 11:28-30.
We think: But Jesus, You don't know my schedule. Don't you see that my calendar has no slots for rest? My burden does not feel light.
At the beginning of this summer I was feeling overwhelmed. I had so many responsibilities and so many things that I wanted to do that there simply wasn't enough time in the day to do it all. I was trying to pack 36 hours of activities into a 24-hour day and it wasn't working. Every day I wrote down a long, detailed to-do list. But every day I felt defeated because I was never able to check off everything on my list.
One morning in June I took spent some time with Jesus at a park. I took a lawn chair, my Bible, a few good books, and my journal. As I journaled about my sense of drowning in my to-do list I felt God ask me to write down everything I felt I needed to do. The list was long. There were writing responsibilities, church duties, family needs.
As I looked at the list, I realized that many of the things on the list were things that I felt a responsibility to do, but no one had given me that duty. I was taking on a burden that God had not really intended me to carry. Jesus' burden is light, but Sharla's backpack of chores is a bag of bricks.
As I prayed over this list, God seemed to whisper a solution.
What if every day you asked Me the one thing I wanted you to do? What if you joyfully and wholeheartedly worked on that task that day in My power? If there is more time available you could work on other items on your list, but if I directed You to rest or concentrate on relationships you would follow My lead. Then your burden would be light. Your work load easy.
I have to admit that I am still struggling to put this into practice. My days are still too full. But step by step I am learning the power of one thing.
Following Christ.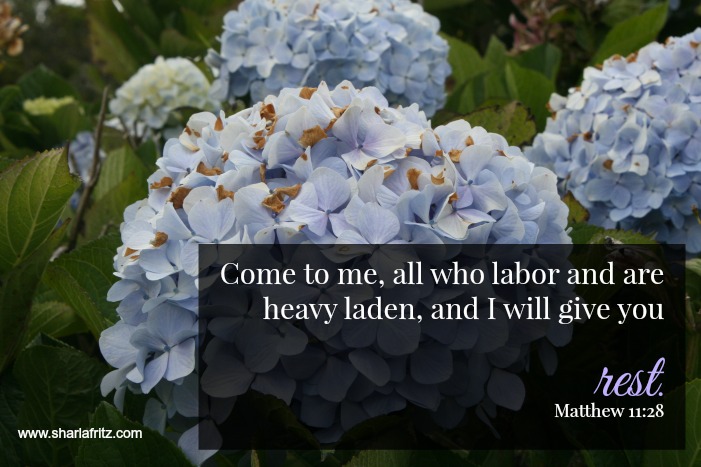 What do you do when you are feeling overwhelmed?