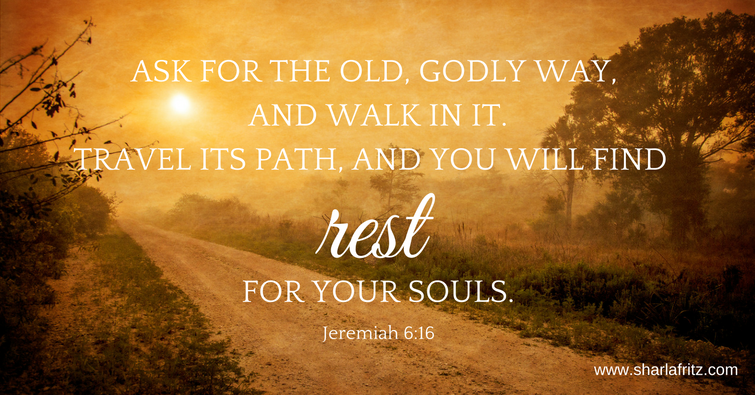 Are you an adrenaline junkie?
Take this short quiz to find out. True or false:
you often go without sleep to accomplish tasks
when you stop the whirlwind of activity you feel restless
you only feel "up" when you're active and busy
when you start to feel depressed, you turn to activity to feel better
If you answered true to any of those statements, you might be an adrenaline junkie. The more times you said "true," the greater the likelihood you are "hooked" on the high that activity brings.
Although I hate to admit it, there have been times that I've been an adrenaline junkie. This important hormone is designed to increase our strength and performance during emergencies. But it also kicks in when we're hurrying to an appointment or making a speech or meeting a work deadline. And it's easy to get hooked on that extra sharpness and pumped up feeling that adrenaline gives.
But our bodies aren't designed to run on adrenaline long term. If we keep pushing ourselves to do more and continue to draw on adrenaline to get it done our bodies begin to wear out. We have trouble sleeping, our immune system is compromised, and our cardiovascular system works overtime. It doesn't take long before we feel stressed and overwhelmed.
In his book Adrenaline and Stress, Dr. Archibald Hart writes,
Many of us live our whole lives in what is essentially a constant state of emergency and hurry. We become dependent on the overproduction of adrenaline, not simply for our accomplishments, but just to survive each day."
So, if you're feeling overwhelmed, it may be that you've pushed yourself too far. You've hurried too much. You've depended on the energy of adrenaline too long.
So what can you do?
Begin by asking yourself "Why? Why are you pushing yourself? Why are you hooked on activity?"
When I dug down deep to find my answer to that question, I discovered a surprising answer:
I found my worth in accomplishment.
And the more I accomplished, the better I felt about myself. So I pushed myself a little harder. I got a little more done.
Until God called me on it.
He reminded me that activity isn't necessarily the key to strength and success:
The Lord will fight for you; you need only to be still. Exodus 14:14
He reassured me that my worth is not based on my accomplishments–only on His love:
You are precious in my eyes,
    and honored, and I love you. (Isaiah 43:4)
He pointed out the importance of rest:
This is what theLord says:
"Stop at the crossroads and look around.
    Ask for the old, godly way, and walk in it.
Travel its path, and you will find rest for your souls." (Jeremiah 6:16)
If you're feeling overwhelmed, ask yourself if you're addicted to activity and adrenaline. If the answer is yes, ask yourself why. Like me, are you basing your worth on your busyness, your performance, your accomplishments?
Remember that God loves you for who you are–His precious child–and not for what you do.
Remember that God loves you for who you are--His precious child--and not for what you do.
Click To Tweet
Next step: If you are finding yourself hooked on activity and adrenaline, choose one of the Scriptures above. Write it on a sticky note and put it where you will see it often this week.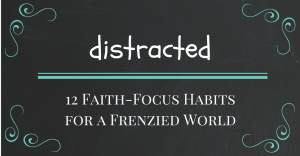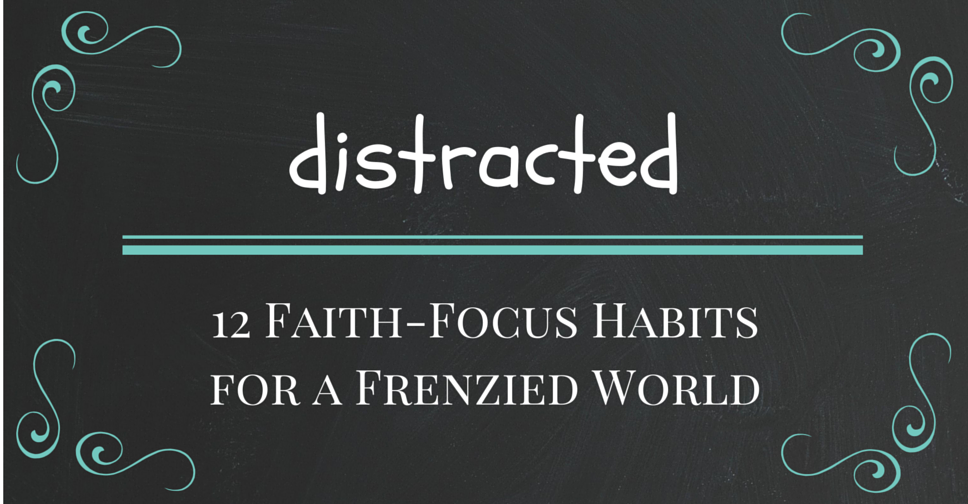 Check out my eCourse!  If you want more answers for your overwhelmed life, check out my Distracted eCourse. Normally, this twelve-week course sells for $15 dollars, but I am having a fall sale.
Until October 21, it is only $7–the lowest price ever offered.
Click here for more information.