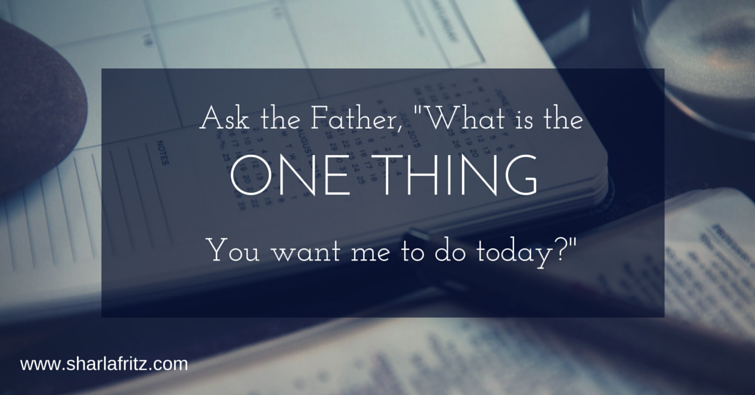 I have long suffered from the syndrome of TTDIA–Trying To Do It All.
My calendar is filled with activities. My planner is stuffed with unmet goals. I try to pack more and more into each day only to realize when it's time to go to bed that I haven't accomplished even half of what I set out to do.
My frenetic pace reached a climax a little over a year ago. I knew things had to change, but I didn't know how to make the shift. I could figure out what action to take.
Then my husband was diagnosed with a disease even more serious than TTDIA. The doctors told him he had non-Hodgkins lymphoma. It was a shock for this usually healthy-as-a-horse man. Medical personnel assured us that his prognosis was good, but now our time was spent in doctor's offices, medical test facilities, and chemotherapy labs.
Obviously, my priorities changed. Activities and goals that seemed so essential became unimportant.
But life went on (thankfully) and certain things still needed to be done. I felt restless and anxious over how I would accomplish everything.
In the midst of the chaos, God gave me a solution. Instead of Trying To Do It All, He invited me to ask Him what needed to be done.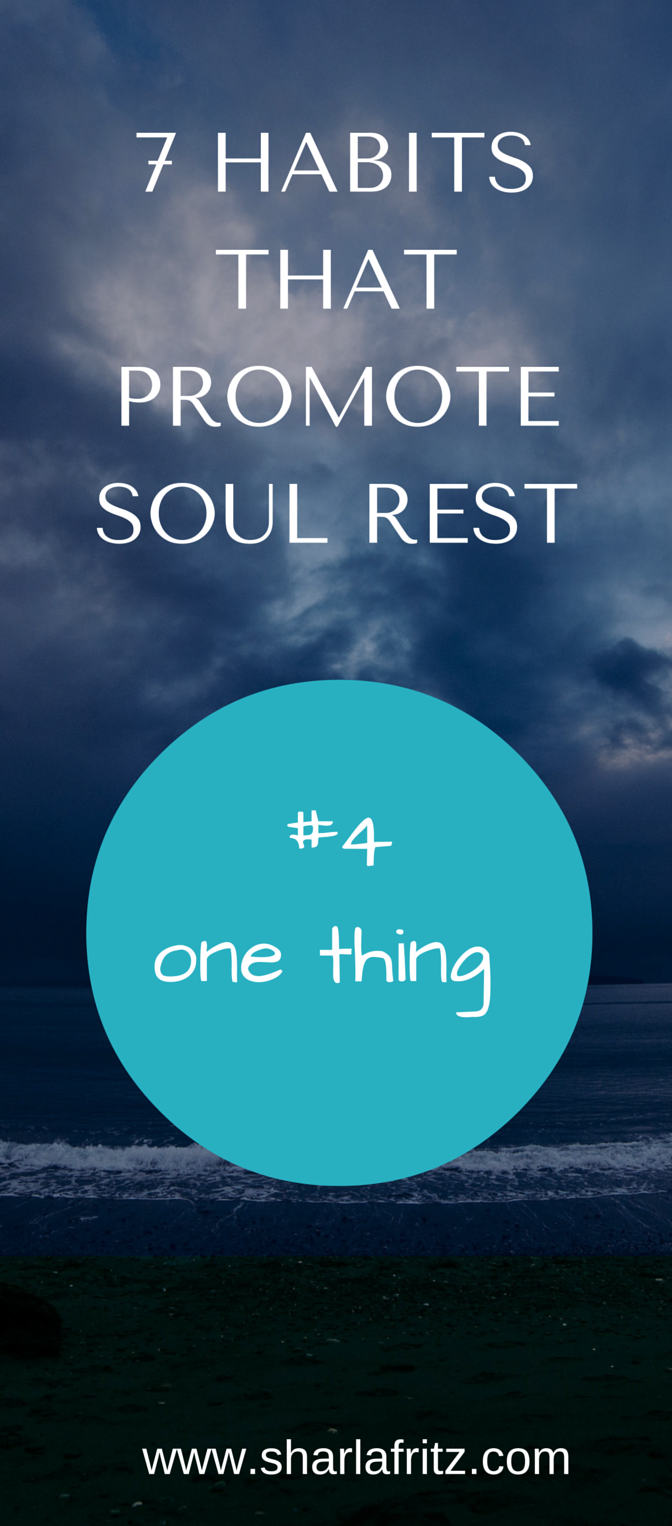 So I began a new habit. Each day I would ask my wise Father, "What is the one thing You want me to accomplish?" I focused on completing this task as soon as possible. Then, even if nothing else got crossed off my to-do list, I had the confidence that I had finished what the Lord had asked of me.
Thankfully, my husband is now in remission. (Thank You, Lord!) But I have continued this habit. This simple morning exercise brings me daily soul rest.
TTDIA is exhausting. If you've ever suffered from this syndrome you know the symptoms: feelings of anxiety, fear, and dread crowd your heart.
But when we ask the Father what is truly important and fulfill His desire for our day we will find peace, sufficiency, and strength.
When we ask the Father what is truly important and fulfill His desire for our day we find soul rest.
Click To Tweet
[By the way, the habit of One Thing is also one of the habits I teach in my eCourse Distracted: 12 Faith-Focus Habits for a Frenzied World. Find out more about this course by clicking here.]
Next step: Every morning this week, ask the Father, "What is the One Thing You want me to do today?" Then whether He points you to an item on your to-do list or asks you to accomplish something you didn't even think of, focus on that task first.