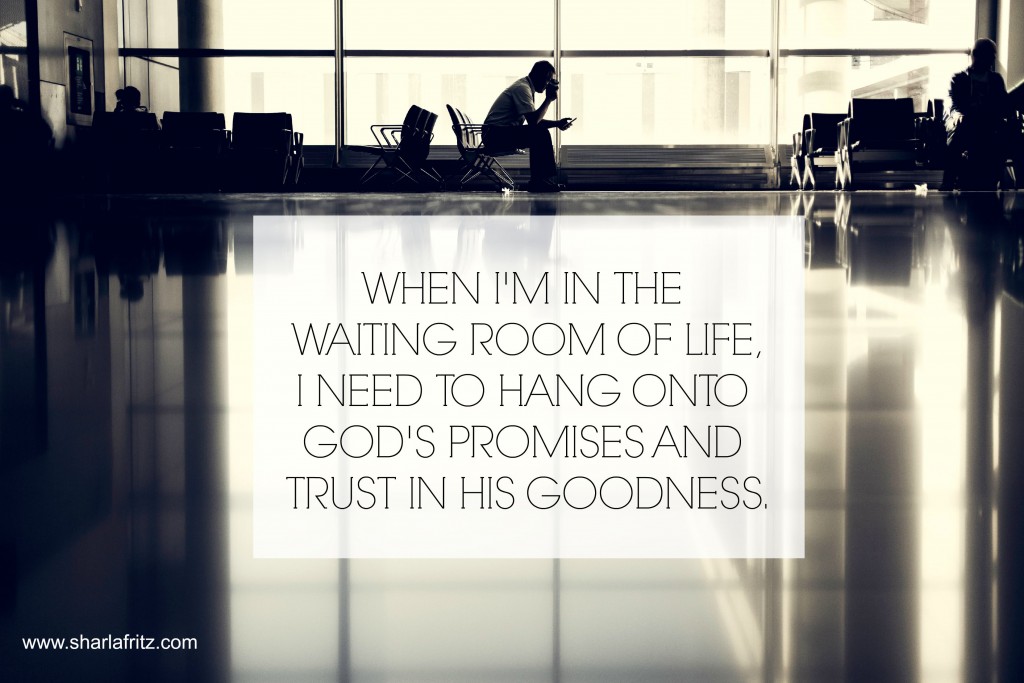 Are you in a season of waiting?
One of my friends feels like she is in a state of limbo right now. She and her husband are considering moving away from cold Illinois winters to a warmer climate. But because they have not yet made the decision to move to a new location, my friend also feels like she can't move forward in life. Should she avoid getting involved in activities here because they will be moving soon? Or should she dive into new experiences because they are staying?
The waiting room of life is an uncomfortable spot. As we sit, waiting for a door to open to our next phase of life, we wonder, "What now?" and "What next?"
And just like in a doctor's waiting room, when we are forced to wait we are at a loss of what to do. How many times can you read the same 6-month-old Golf Digest magazine? How many times can you pray the same prayer for direction?
One of the verses I hang onto when I'm in the waiting room of life is Psalm 5:3:
In the morning, O Lord, you hear my voice, in the morning I lay my request before you and wait in expectation.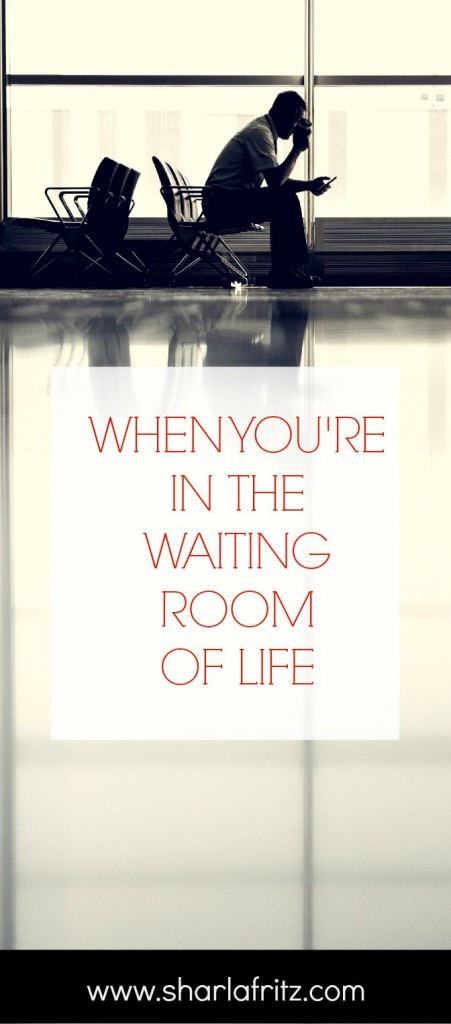 I love the last phrase, "Wait in expectation." When we're waiting on God we can expect Him to do something wonderful. He promises you that He has "plans to prosper you and not to harm you, plans to give you hope and a future (Jeremiah 29:11). He assures you and me that He can rearrange all our rotten circumstances because He "works for the good of those who love him, who have been called according to his purpose" (Romans 8:28).
The problem comes when I place my expectations in something other than God. I get in trouble when I expect life to be free of disappointment. Jesus told us to expect life problems, "In this world you will have trouble" (John 16:33). I will often be disillusioned when I expect people to fill all my needs.
So when I'm in the waiting room of life I need to go back to God. Like the psalmist, I need to bring my request every morning, trusting that He will hear my voice. I need to hang onto His promises. I need to believe in His goodness.When I'm in the waiting room of life, I need to hang onto God's promises and trust in His goodness. Click To Tweet
And then I need to wait in expectation. Hang onto His promised plan. Trust in His amazing love. Relax in His enveloping peace.
Wait in expectation.