Last month I got a little good news. A magazine that I had sent an article to, notified me that they were going to publish it. Woo-hoo!
I was excited and surprised.
Surprised because I had sent the article more than three years ago.
It took three years to get the article published! Truthfully, I had pretty much given up any hope that they would actually use the article.
Shortly after I sent it to the magazine, they sent me a message saying they liked it, but after one year I was still waiting to see it in print. After two years I was still waiting. After three I was still waiting.
Lately, God has been teaching me more about waiting. This time He is using the words of Psalm 62:
My soul waits in silence for God only; From Him is my salvation. Psalm 62:1 NASB

I looked up that little word wait. In Hebrew the word is duwmiyah which means "silence, still, repose, still waiting." That last phrase got my attention because I'm not very good at waiting. And if I do any waiting at all it's drumming-my-fingers waiting. It's tapping-my-toes waiting. It's sighing-loudly waiting.
But duwmiyah is still waiting. Duwmiyah is waiting in quietness and stillness. This kind of waiting I am totally unacquainted with.
If I have to wait for an answer to prayer, I am restless until the answer comes. I don't wait in stillness. If something I yearn for is a long time in coming, I tend to complain to God–constantly. I don't wait in silence.
But God wants me to experience still waiting. He wants me to wait in quietness and repose because He assures me that He is going to come through: "From Him is my salvation."
So what does still waiting look like? Believe me, I'm no expert, but I think:
Still waiting means trusting God to give me what I need when I need it.
Still waiting means picturing all of God's goodness stored up for me for exactly the right time.
Still waiting means resting in God's love.
Are you still waiting?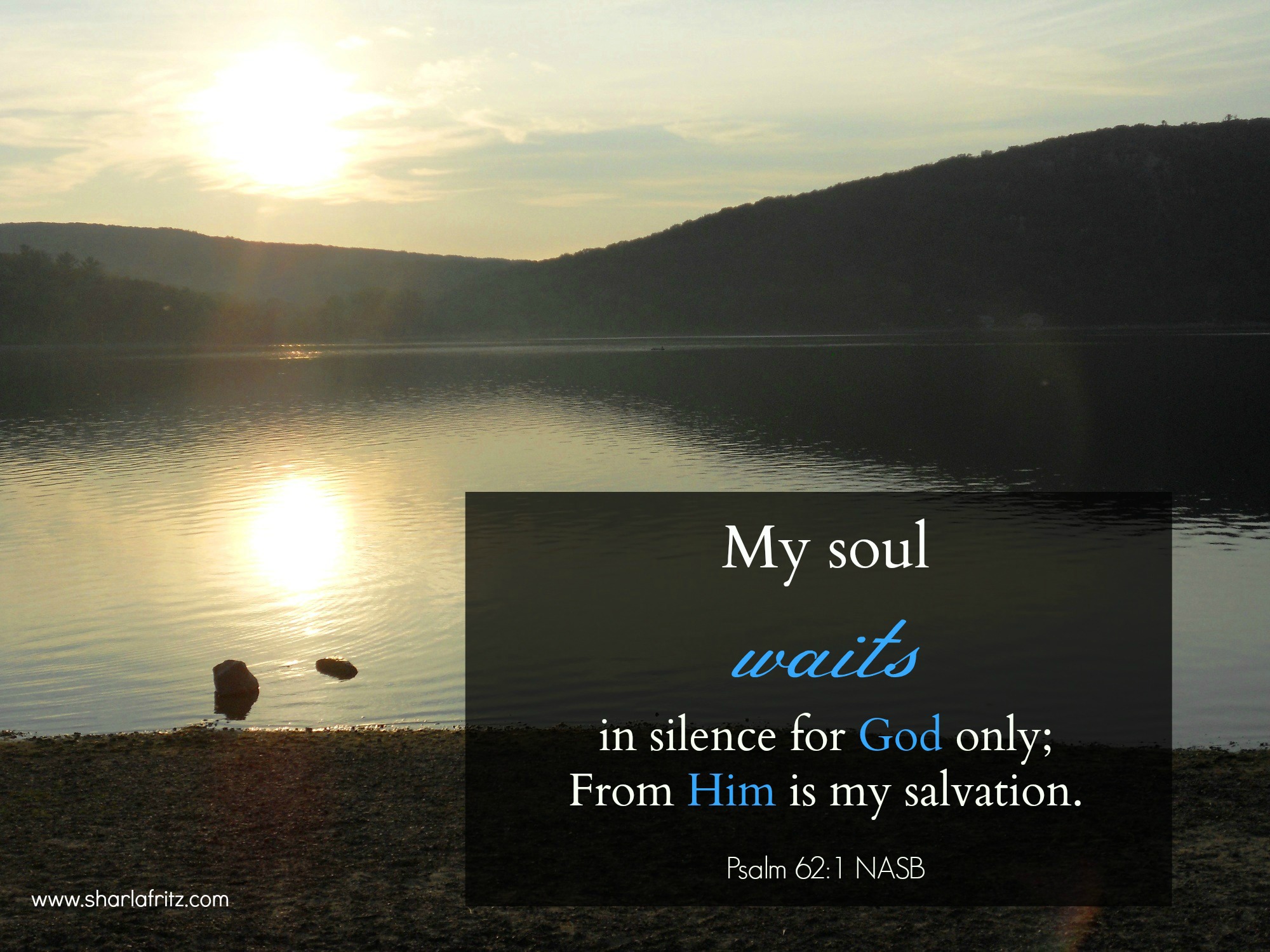 Question: What do you tend to do when you are waiting for something?